Fit Chat: Gemma from The Sprout. (that's me!)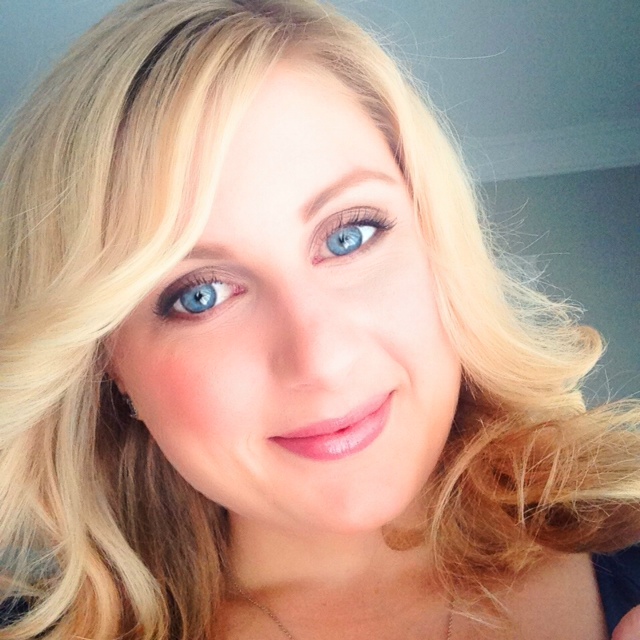 Fit Chat is a series of posts where a bunch of people from all walks of life will be answering the same questions to give you varied perspectives of what health, fitness and happiness mean. Given I should practice what I preach, I thought I'd get the ball rolling to give you an insight into what I'm about away from my computer!
What do you do for a living?
I'm a full-time nutrition student and part-time public relations consultant. I left full-time PR behind earlier this year to pursue what I'd actually wanted to do all along. I work as a contractor, so no two weeks are the same - sometimes I'm working full-time hours, and sometimes I'm not working at all!
Most people haven't always followed a healthy fitness and nutrition regime. How did you get into living a healthier lifestyle, or was it part of your upbringing?
I think healthy living was always part of my lifestyle and my parents both are knowledgeable on healthy eating, so we were always told to eat our greens! We always had an after-school activity to exhaust us and our lunch boxes were balanced - I loved getting a little homemade treat from mum with an "I love you!" note!!! All that being said, I spent about six years of my childhood in the USA and, while I was always a chubby kid, I porked up then haha. I think our whole family did.
My interest in nutrition and how the body works started at about 16. I loved biology, I loved cooking and I was at that age where I wanted to get rid of my pudge haha. I'd never been a huge exercise lover, though. Loved team sports, but running and whatnot didn't float my boat.
I really got into learning about health, fitness and nutrition when I was about 20. I came back from a long trip overseas and having eaten way too many delicious things and drunk way too much beer, I wanted to shift my booty and started exercising in a group outdoor personal training setting. And I loved it.
Since then, I've really enjoyed feeling myself getting stronger and I love that I feel like exercising is just part of my day now. I can't imagine living how I did before where I'd go weeks without going for so much as a walk.
What are your guiding nutrition principles when it comes to day-to-day eating for you?
At the moment, I follow a high protein, high fat, low carb (but not low vegetable - most of my carbs are from bucketloads of veg) plan, but this isn't necessarily the right thing for everyone. I am a strong believer that we should enjoy food, celebrate food and let our hair down every now and then, because we all need to be a little bit naughty sometimes. Plus I adore baking and cooking for other people. Day-to-day, my principles generally are that if the food didn't come from something natural, or if something natural has gone through more than one process (ie, hummus should just be chickpeas that have been processed once to make a paste) then I probably shouldn't eat it. 
What sort of exercise do you do and how often?
At the moment, I strength train about four days a week for an hour or so at a time, then play netball twice a week. Sometimes I do interval sprints on my stationary bike at home, or quick 20-minute HIIT style workouts using Fitness Blender and Zuzka Light on Youtube. I like pilates and yoga but find they always slip out of my routine when I'm super busy :(
What do you do to relax and unwind?
I love a good bath, so usually I'll fill it with some smellies and have a soak. Sometimes I'll light a Glasshouse candle (I'm slightly addicted to them) and take a nap. Painting my toenails is also therapeutic for me! 
A healthy mind is just as important as a healthy body. What is one piece of advice you would give to someone that has helped you re-focus your mind?
Something is always better than nothing. So long as you're trying, you're going in the right direction. 
Name three things that make you happy.
Sunshine, puppies and/or bear cubs, songs with ukeleles in them.
Name three health/food/fitness/beauty/wellness products you've been diggin' lately.
You can see what I've been loving in my Favourites for Now posts, but lately I've really been liking adding avocado to my smoothies, Soap & Glory's Sugar Crush shower range and coconut oil for bedtime moisturising on my hands and feet.
What is your guilty food pleasure?
 Ice cream or cheesecake, hands down.
Are there any popular fitness, nutrition or health "trends" you'd like to see disappear?
I would LOVE to see "fat burning" and diet pills off the shelves. I'd also like to see an end to "thinspiration" on social media, because I find it particularly startling what young girls seem to be striving to achieve. This is different to "fitspiration", which is about muscle tone, fuelling the body and being healthy. Thinspiration seems to be a weird trend where girls want to look on the brink of anorexia and will do anything to do so. Unhealthy in so many ways!!!
You can follow me on Twitter @TheSproutAU, Instagram @gemma_ceesit and on Facebook.com/TheSproutAU.