Nibble Mix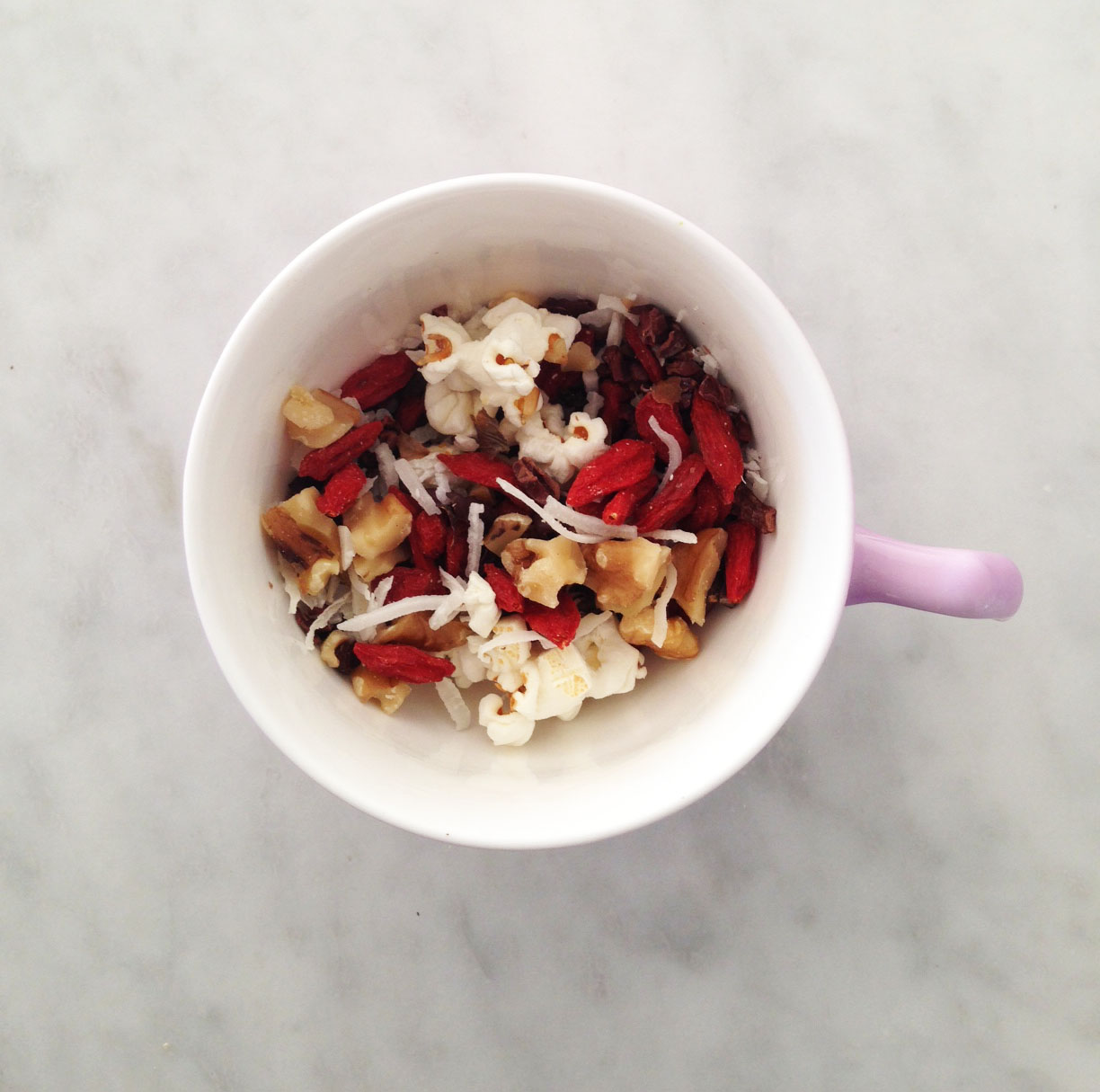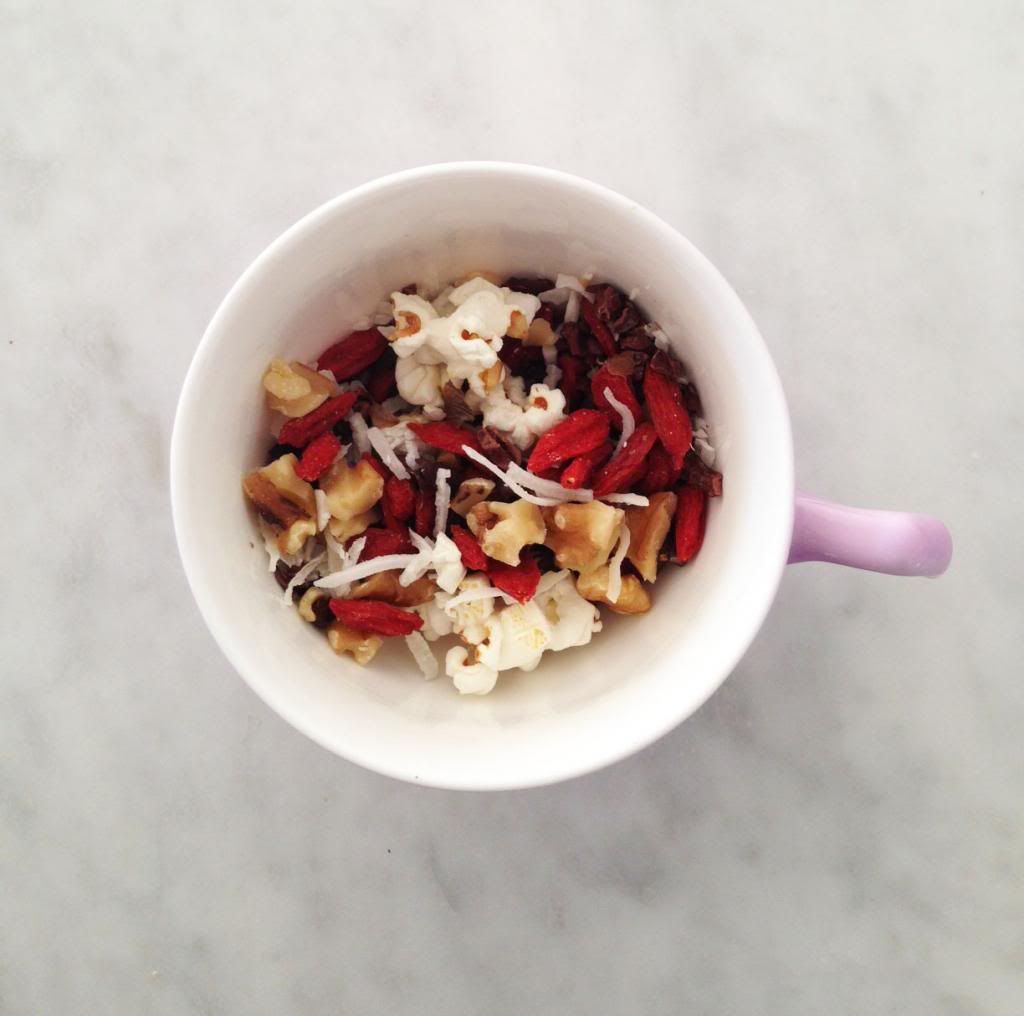 This is my version of a trail mix, packed with antioxidants and good fats. It's perfect for those times when you're an hour or so away from a meal, but need (or want) something to tide you over. Also good to have in a big jar in the office, especially if there are biscuits, cakes or chocolates at the ready!!
Nibble Mix
Simply mix together:
Goji berries

Raw cacao nibs*
Unsweetened, preferably organic coconut shavings or flakes
Chopped walnuts (pistachios and almonds also work well)
Natural air-popped popcorn (or make your own!)
*Raw cacao nibs are basically little bits of shelled and crushed cacao beans. I find taste differs between brands - some can be a little bitter. I picked mine up from a fancypants artisan chocolatier, so if you've got one near you that makes their chocolate in-house, see if they've got some cacao nibs. Otherwise, go organic if you can.
Why this nibble mix is better than a biscuit
Cacao nibs have lots and lots of antioxidants, to protect your body from cell and tissue damage. They also give you the same 'bliss' effect that commercial chocolate gives you, thanks to the high levels of neurotransmitters cacao releases that make us feel happy

Goji berries are also little nuggets of antioxidants and give sweetness without being too sweet or high in sugar like raisins in traditional trail mix
Coconut is a great source of healthy fat that will keep you satisfied
Walnuts are another great source of fat with a bit of protein and some fiber, for good measure
The popcorn...well because it's bulky, you'll think you're eating more than you are. If it's seasoned with sea salt, it also makes a nice combination with the sweetness of the goji berries and richness of the coconut