Cream Cheese Crepes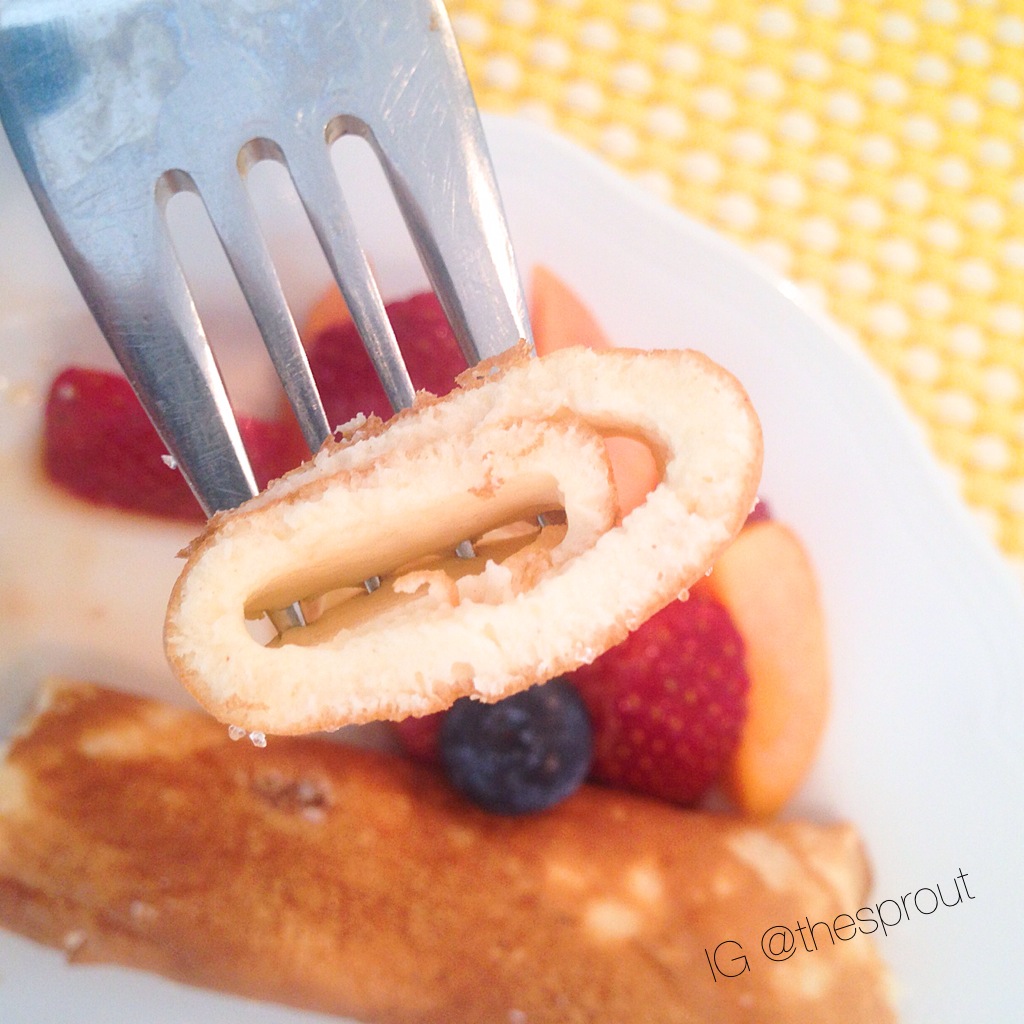 Do you find yourself craving all sorts of wickedly naughty foods as soon as you are trying to avoid them? I do. So I made these bad boys to kick some cravings, and even Mama Sprout liked them!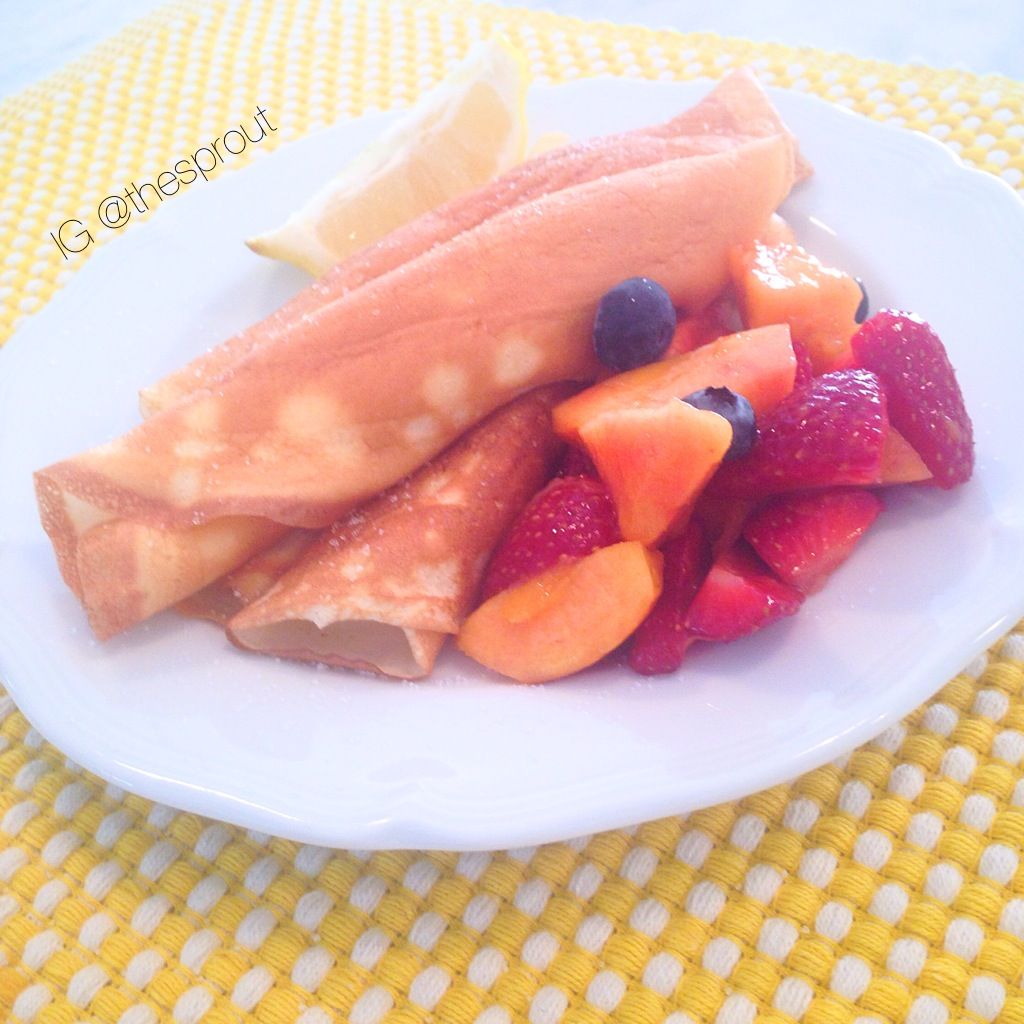 While cream cheese is not all that "clean", I figure this recipe uses such a minimal amount that it's not a huge deal...and far better than the real deal. PLUS, how can you say no to a recipe that essentially uses 2 ingredients as the base?!
Cream Cheese Crepes (serves 1. Gluten/sugar free. low fat. low carb.)
Ingredients:
40g cream cheese (I used Extra Light Philly because it was in the fridge, but use normal/light Philly if you like, and Kraft Live Active's cream cheese is a good option, too)
1 whole egg
2 egg whites (or about 1/3C if they come out of a carton)
Pinch of salt
3 tsp stevia granules (for sweet crepes)
Shake of cinnamon (for sweet crepes)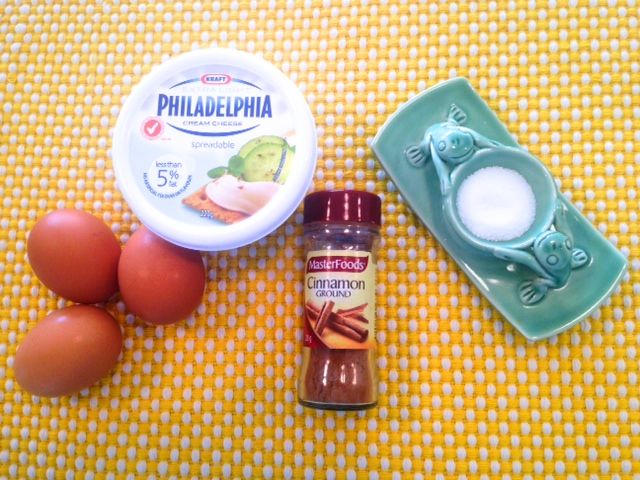 Method:
Melt the cream cheese slightly by microwaving for 30 seconds

Whisk or blend in the eggs and salt (plus stevia and cinnamon if going for sweet crepes). I'd recommend blending or using electric beaters to get rid of any cream cheese lumps.
In a non-stick pan, greased if needed and on medium heat, put enough batter into the pan to cover it thinly. I used a small fry pan that took about 2 serving spoonfuls (about 5 tablespoons).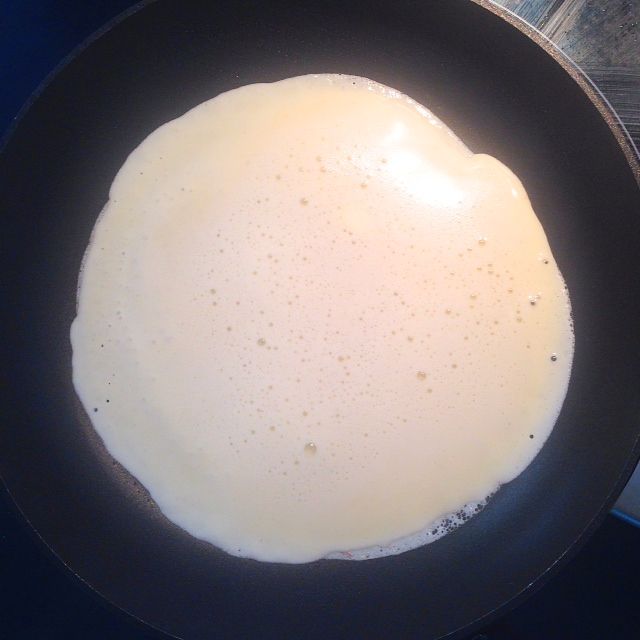 Pop a lid over the top and give it a minute
Start to roll the crepe when the edges are visibly starting to brown and the top is moist, but cooked. Lift one side of the crepe with a spatula and create a fold, then use your fingers or the spatula to keep rolling it over to the other side of the pan.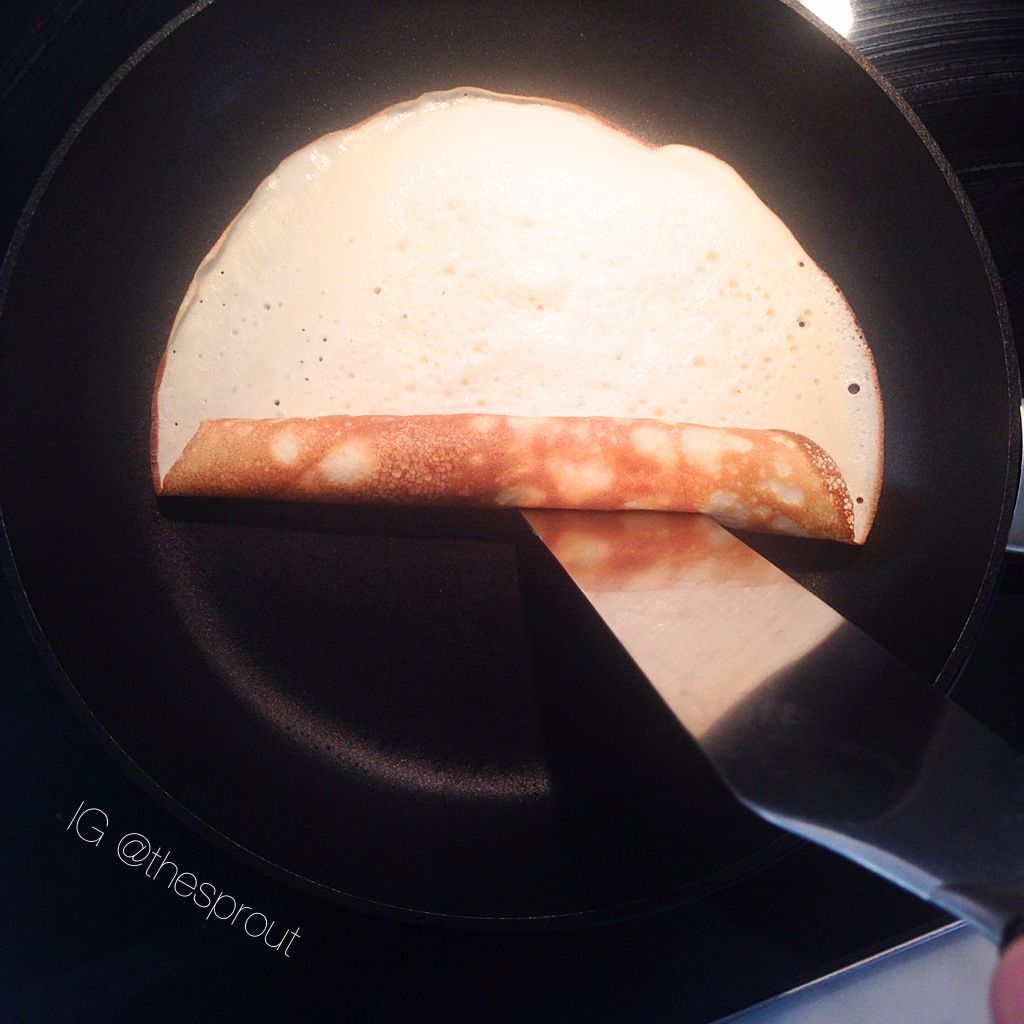 NOTE: your first crepe will be a crap crepe. Don't worry, they get better haha
Pop on a plate and put some more batter in the pan and go again. Pop your plate in the oven on a low heat to keep it warm if you're making multiple servings.
Continue until you've used up the batter
Serve with fresh fruit and a squeeze of lemon with a sprinkle of stevia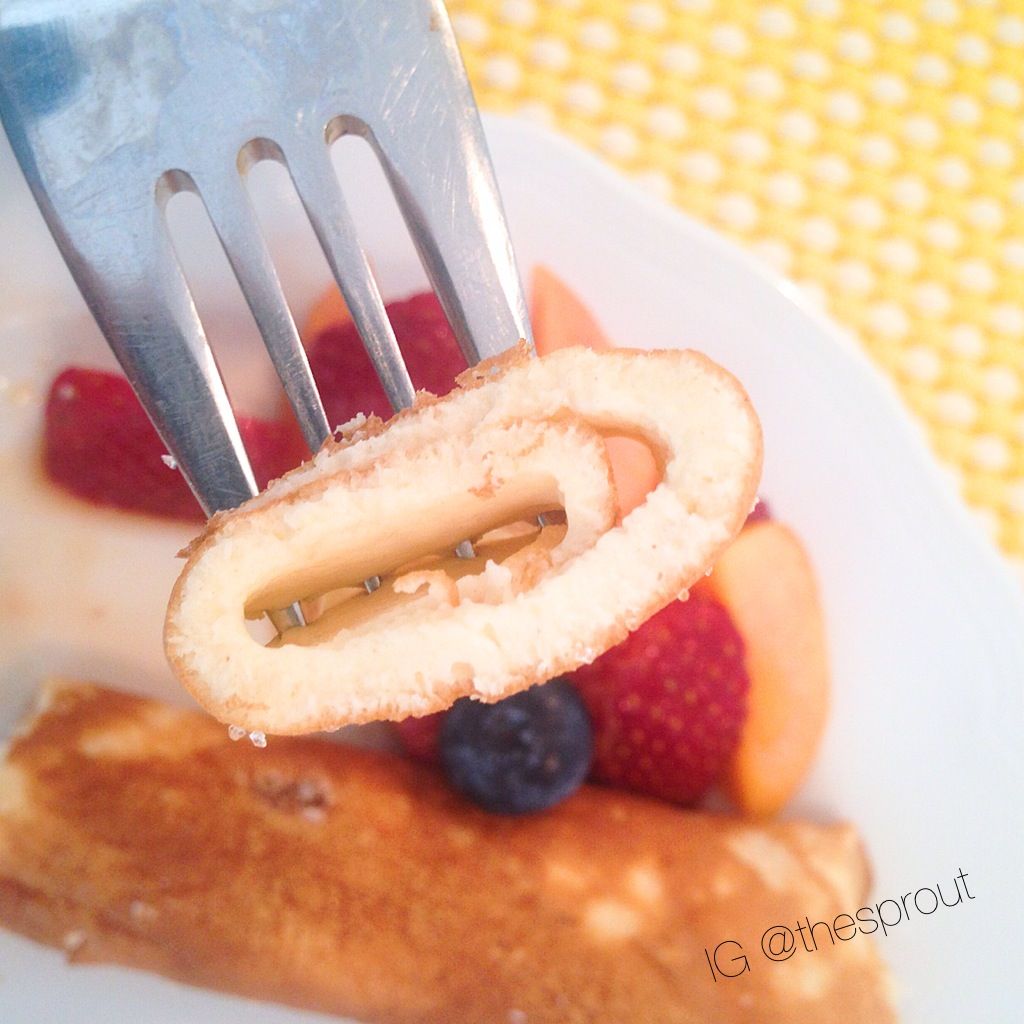 Variations:
For savoury crepes, omit the stevia and cinnamon (you might want to add dried herbs, paprika etc to the batter too!)

You can add fillings to your crepes by adding them on top of the crepe about half way through the cooking process. Simply use the filling to cover the entire surface before rolling. Some ideas: ham & cheese; nut butter; berries; raw Nutella; grilled vegies; shredded chicken; salsa.