Meatza Sub
I have pretty fond memories of buying pizza subs from the school canteen - tangy tomato sauce on a toasty thick piece of white baguette, smothered with melted cheese and occasionally a sprinkle of parsley and some chopped ham for good measure. It was quick, cheap, and a nightmare for my insulin and cholesterol haha.
But what were the vital components of this canteen favourite? A variety of textures, piping hot from the oven, tangy sauce and capable of being eaten sans cutlery. Fake-out mission accepted.
Meatza Sub (serves 1) (gluten/dairy/sugar free. low carb. low fructose.)
Ingredients:
1 zucchini, cut in half lengthways

1 egg or 2 egg whites
About 60g of lean mince (I used beef but you can use chicken/turkey/roo or even some chopped up ham. If you're vego, lentils will work but make sure they're dry after you've rinsed them)
2 tsp almond meal
1 Tbsp low-sodium tomato paste or organic ketchup (watch the sugar!)
1 Tbsp nutritional yeast (optional; you can swap out for parmesan if dairy's okay)
Yellow mustard (I use French's - just make sure there are no ingredients you can't pronounce, or anything ending with "ose"...aka sugar)
Chopped parsley
Method:
Pre-heat the oven to 190 degrees celsius
Scoop the middles out of the zucchini halves so that they turn into little boats (zuc-canoes?!). You want to take out the wet, seedy flesh and leave enough flesh that the zucchini will still be sturdy after baking (see mine below - I took a little too much out!)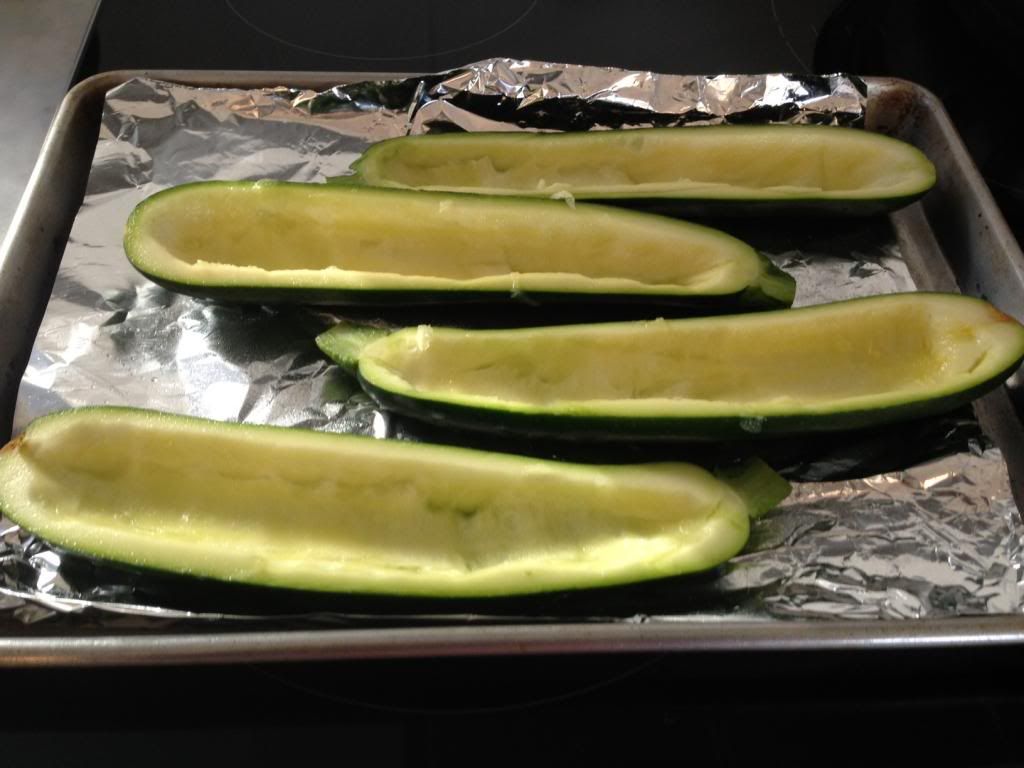 Pop the zucchinis on a baking tray, canoe side up, and into the oven
Meanwhile, fry up your mince with lots of spices of your choice. I used some leftover Moroccan-inspired mince that needed using up! (if you're using ham or lentils, don't worry about this bit!)
Pull the zucchinis out after about 10 minutes or just when they start to brown.
Spread your tomato paste or ketchup in the boats.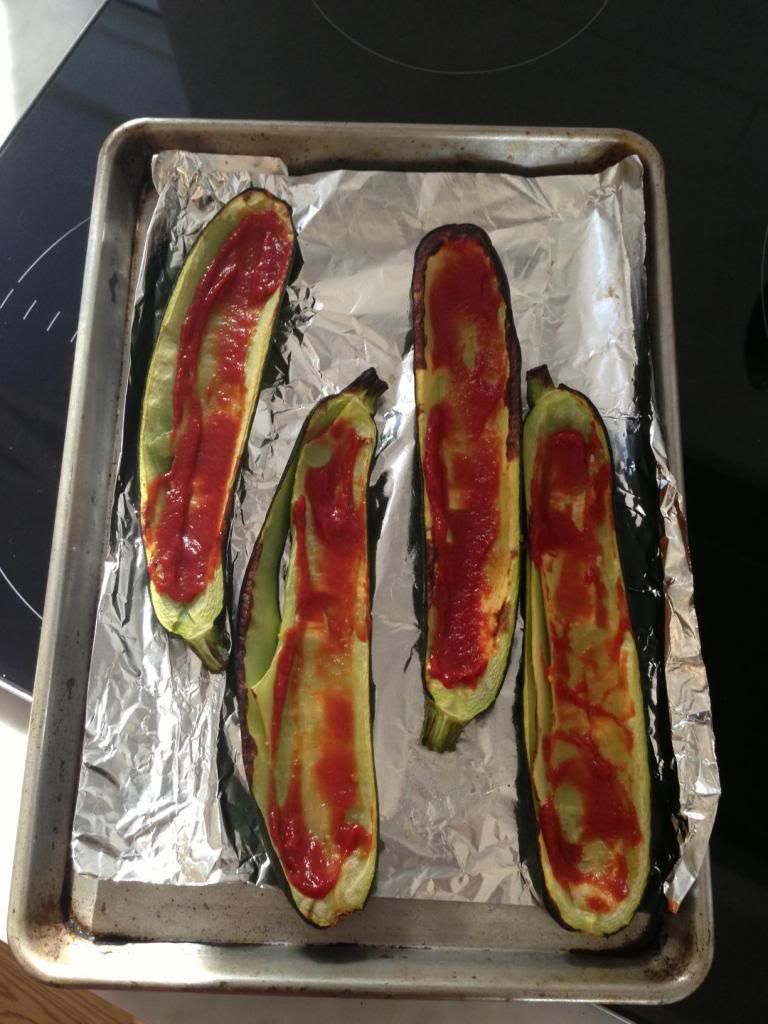 Mix your mince with the egg and almond meal. The egg will start to cook - that's okay :)
Evenly distribute the mince mixture between 2 zucchini halves and sprinkle the nutritional yeast or parmesan on top.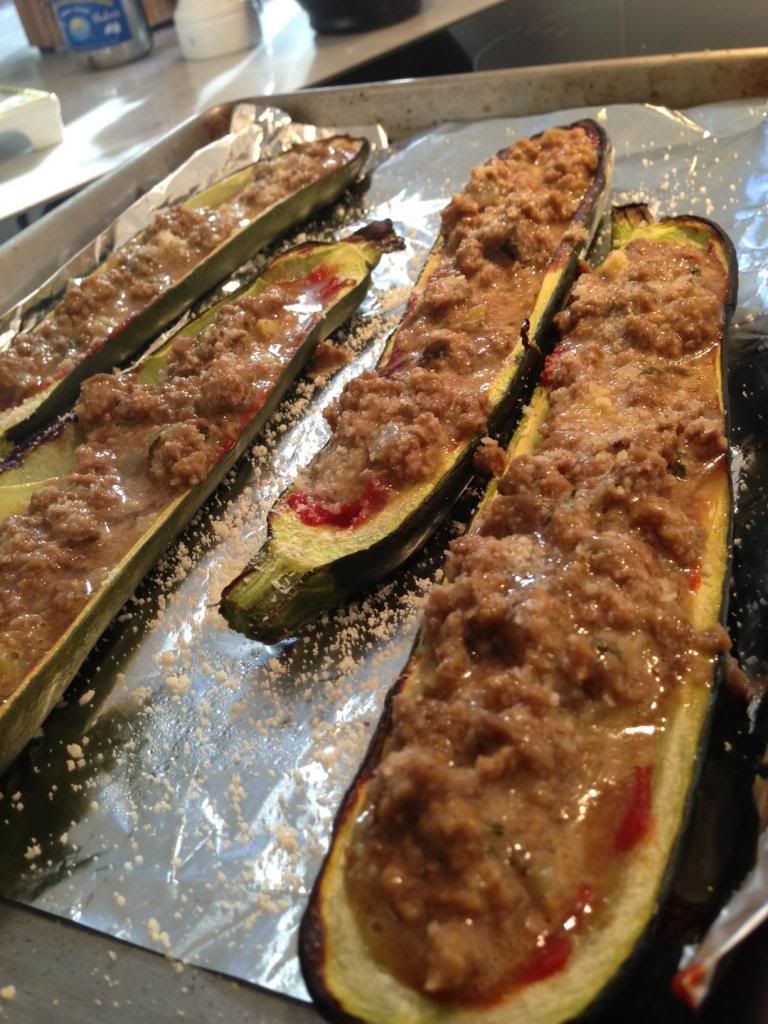 Return to the oven for about 15 minutes. You'll know when they're done when the mince mixture feels firm and there's nothing that oozes when you press it...
Pop onto a plate and squeeze over some mustard and sprinkle the parsley over with another pinch of nutritional yeast. Season with salt and pepper.